July 27th, 2014 Posted in
Personal/Website
Recently and unexpectedly, Andrew's Dad was informed that on July 9, the Government of Saskatchewan announced that they named a lake in northern Saskatchewan in Andrew's honour. This came out of the blue, and they did it because Andrew had attended High School in Regina.
Here's the full write-up, and below is the map showing where it's located.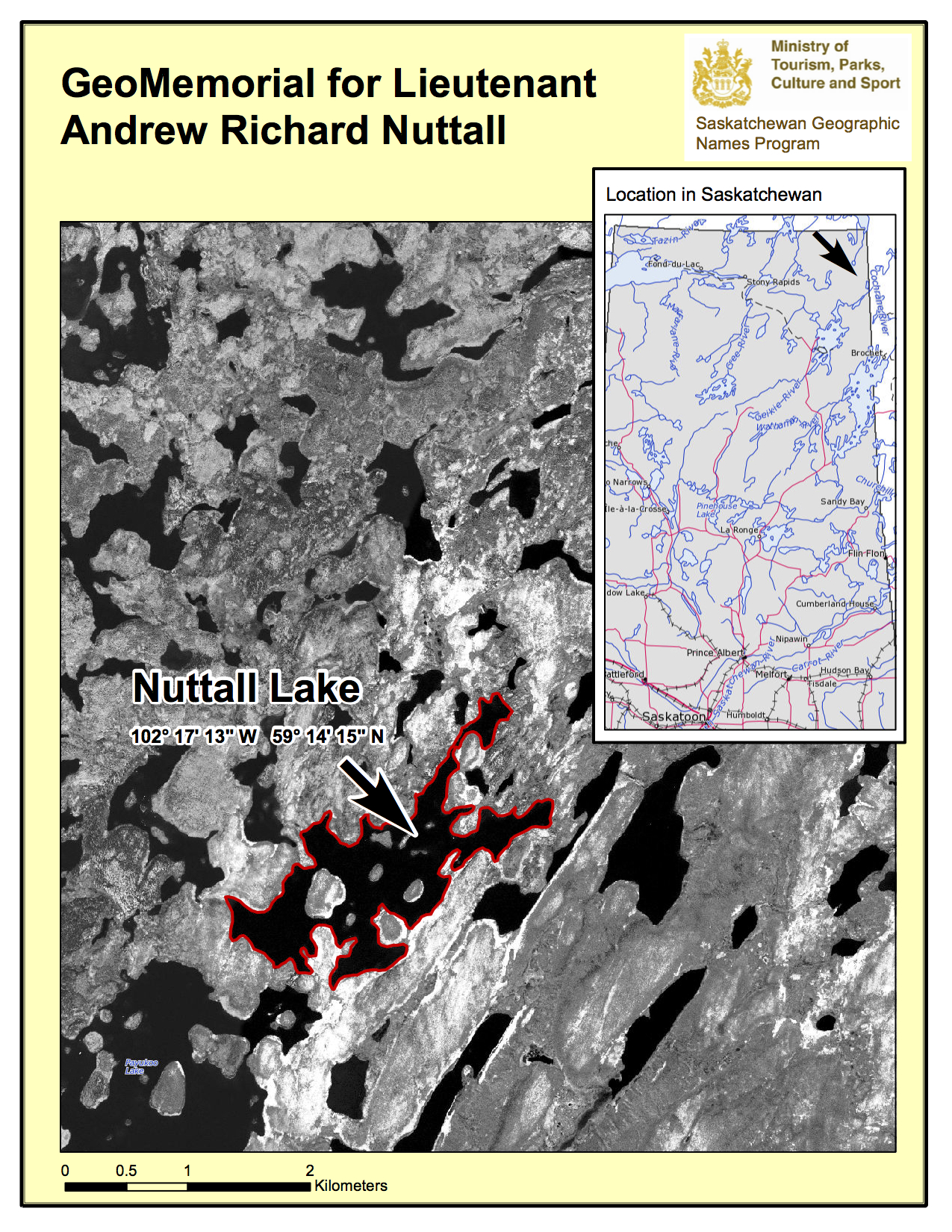 This is a great honour for Andrew and a nice gesture from the Province of Saskatchewan to show how much they value the sacrifice that Andrew made for all of us.
Probably not difficult to picture Drew relaxing on his lake, floating in the sun with a hat over his eyes in a mostly inflated floaty, breathing in the nature and swatting lazily at the giant mosquitoes, and getting his well-deserved rest.
Nuttall Lake doesn't look like the easiest place in the world to visit, but if any of you get the chance, please send pictures so we can all see what it looks like.
Congrats Andrew - you're still making an impact after all these years, and even though we already know we'll never forget you, now your legacy is written into Canada's geography.
God Bless Nutts.