May 1st, 2011 Posted in
Personal/Website
From Rick:
As you may know, Jane and I travelled to Kandahar with the Canadian Forces March 15 to 23 as part of the next-of-kin program where the forces take out family members of the fallen. We travelled with 15 other family members. We were shown the operation in some detail, and were able to touch the ground and breathe the air where Andy lived and died. We both found it helpful.
We took many, many photos, but the following are six that stood out. These photos were taken around one of the events where there was an impressive and moving ceremony at the Canadian Monument to the Fallen, which occurred on Sunday morning, March 20. This monument is to be moved back to Canada at the end of the mission in a few months, and will be erected in Ottawa.
(Incidentally, we ran into Ashley who had been posted to Kandahar, and we invited her to participate in the wreath laying ceremony.)
1. Jane and Rick in front of the Canadian Task Force Headquarters in Kandahar.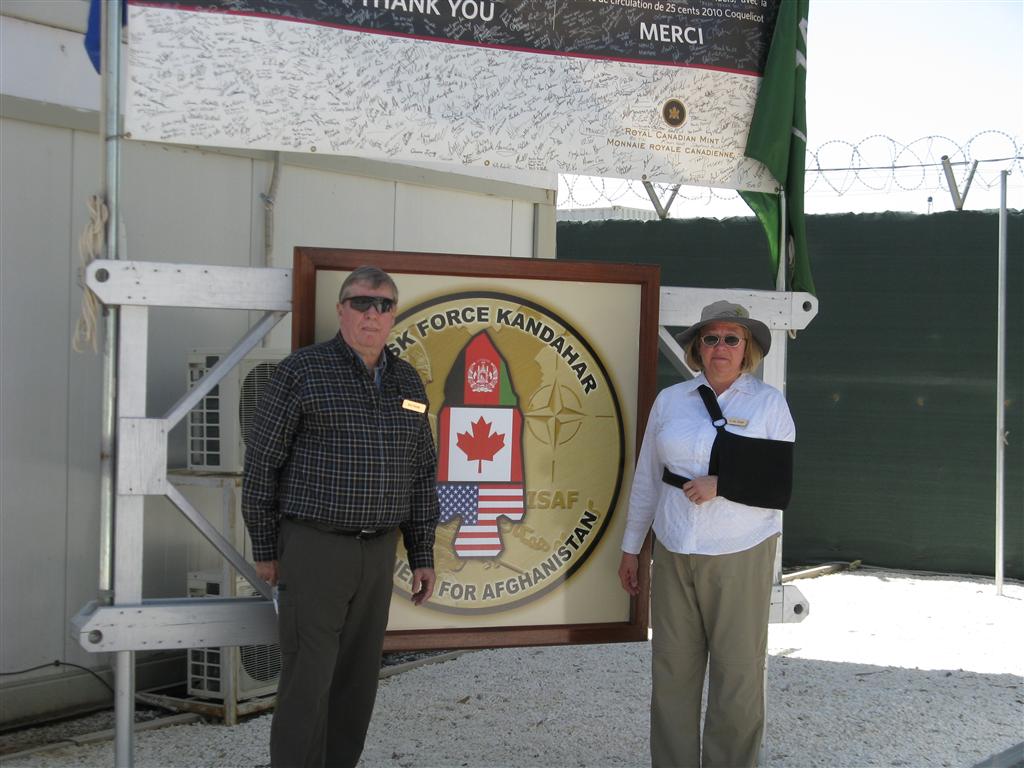 2. The Canadian Monument to the Fallen which is in front of the Headquarters.
3. Jane and Rick with Ashley Atkins at the Canadian Monument.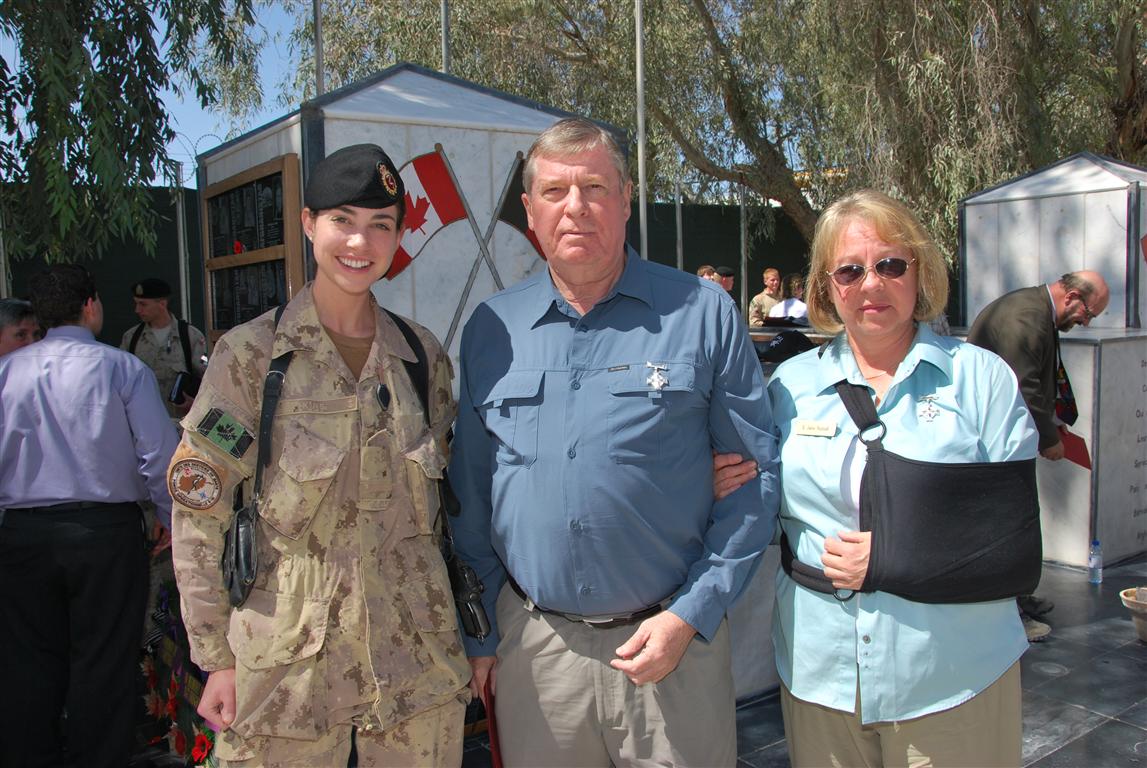 4. Jane, Rick and Ashley.

5. Jane and Rick laying a wreath for Andrew.
6. In Memory of Lt. Andrew R. Nuttall.