February 5th, 2011 Posted in
Personal/Website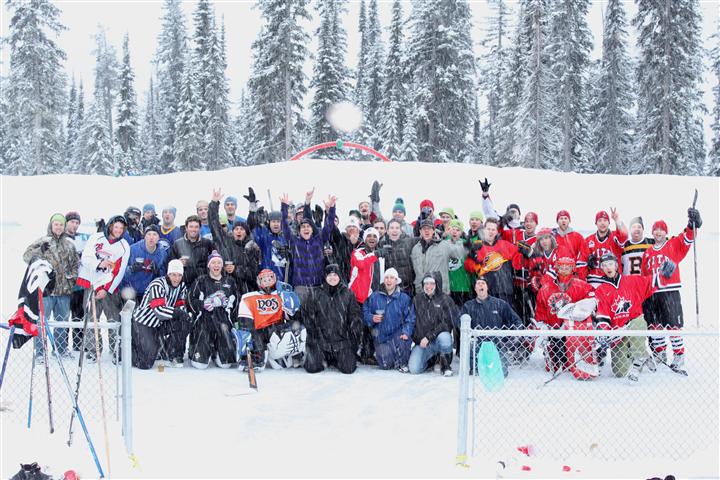 It was the most successful year thus far for the annual hockey tournament put on by the Guts Men's hockey team from Vancouver. This was the second year that there was added meaning to the tournament - we've also made it the "Nutts Cup" to remember and honour Drew the way he would have liked it: outdoor hockey, music, beer, and old and new friends.
He would have really loved this year's tournament - it was held at the Big White Ski Resort outside of Kelowna and over 45 guys came to join in the festivities, including Andrew's brother John (a member of last year's winning team - we're pretty sure Drew had something to do with that!).
The picture (above) was taken shortly before everyone gave a shout out to Drew ("God Bless Netts!") and then we played the final game, which ended with the Royals taking home the "Andrew Nuttall Memorial Cup" (aka "Guts Cup", aka "Nutts Cup") in a hard-fought 1-goal win over the Hearts. Congrats to all the Royals for the big win!
In the end everyone had a blast and it's sure to be bigger and better next year. It would have been that much greater in Drew could have joined us in body, but I know he was certainly there in spirit and all those who knew him missed him especially while they were up there.
See you next year, Drew.